Shopping Cart
Your Cart is Empty
There was an error with PayPal
Click here to try again
Thank you for your business!
You should be receiving an order confirmation from Paypal shortly.
Exit Shopping Cart
Arnaundville Police Department
Prêt à protéger, fier de servir
Ready to protect. Proud to Serve
| | |
| --- | --- |
| Posted on June 10, 2019 at 6:35 PM | |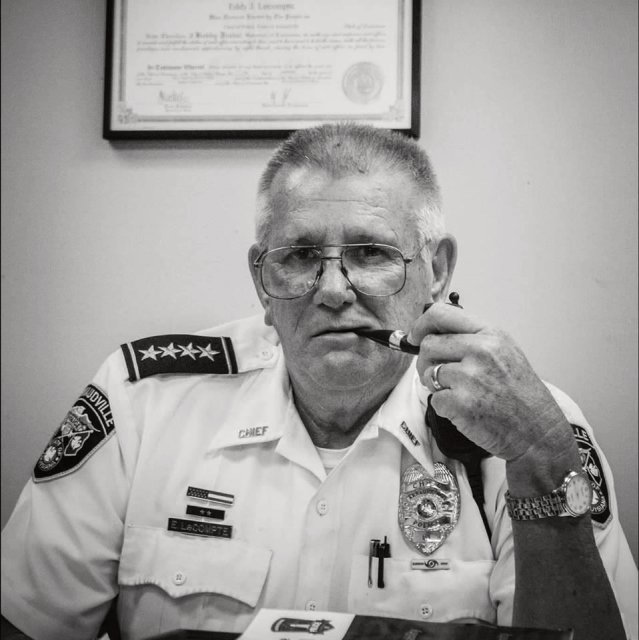 As I have been out in the community visiting with citizens and sharing my positions, I have also enjoyed listening to them share their's.  On several occasions, the misinformation, possibly the misunderstandings that they reveal is puzzling.  I have been told that a mayoral candidate is stating or implying that once in office, the Arnaudville Police Department would be an item to consider for major cuts or disbanding altogether.  I would like to assume that any such pledge is being misunderstood or even completely inaccurate.  However, I find it necessary to respond to such a notion.
Small towns remain the choice among nearly 45 million people for many reasons – jobs, family ties, easier lifestyle, raising children or wanting to live beyond the urban areas.
The police officers who work in these areas are often the victims of stereotypes found in t.v. shows like Andy Griffith portrayed as quaint characters less skilled or trained than their counterparts found in urban crime centers, and thus expendable or non-essential.
When it's election time, candidates who want to assert their fiscal conservatism or want to portray themselves as bold agents of change, talk of eliminating employees, abolishing or consolidating departments, or slashing services.  Often they offer solutions like out-sourcing, contracting or merging with regional or state agencies. In the case of a police department, such moves inevitably lead to more crime, inefficiency, less community loyalty, and significantly longer response time to calls for service. In our case, I have been informed by both St. Martin and St. Landry Sheriff's Departments that this would likely be the case – not necessarily due their lack of interest, but due to lack of patrol officers, the remoteness of our community, and scheduling issues.  If you don't believe me, or the research I've provided, just ask New Iberia what happened when the police department was abolished.
Despite the claim that we can save money by eliminating departments, or in some cases, eliminating officers, according to the Bureau of Justice Statistics, small rural community policing will remain an important part of our national fabric for the near future.
We do know that when small communities have looked to decrease their law enforcement expenditures, at the same time, criminals have continued to act out, and increase their activities.  Where local law enforcement is not well established and visible, a vacuum for crime is created. If we think we have a drug and theft problem now. Abolish the police department, and wait.
As a former Jefferson Parish sheriff deputy and patrol officer, I would respond to more calls and write more reports in one night than Arnaudville does in a month.  But, proportionate to population, the FBI data tells us that communities of 25,000 or less have seen a whopping 18.3% increase in crime.  According to Ohio State University study, "rural areas today have less crime than their urban counterparts, but they also have more crime than they ever did before, and their crime problems are serious."
What's even more alarming, and something that municipal leaders advocating for a decrease in personnel or disbanding a department fail to appreciate, is that officer deaths in communities of 10,000 or less are high, second only to those in large urban centers.  Over a ten year period, the rate of officers killed in rural areas was greater than that for large urban areas. So what does it say when the town leadership doesn't support or appreciate those who literally step in harm's way every day, sometimes with less pay than the average receptionist or file clerk? 
I am one of many small town police chiefs who have come from a large metro area that recognize the distinct and unexpected challenges we have in Arnaudville.  While I have the support of St. Landry Parish and St. Martin Parish for technical, investigative, narcotic, and homicide related issues, I continually remind our town leaders of these facts.
·         lack of immediately available backup officers
·         limited peer interaction (officers are often on their own)
·         lower pay than our neighboring police agencies 
·         unaffordable health care and lack of adequate benefits
·         lack of safe and adequate vehicles and standard police equipment
If a mayoral or council candidate makes any pledge or promise related to the Arnaudville Police Department, it should be a pledge to strengthen the department through competitive pay and benefits, through advocating for proper tools, equipment, and training.  Any talk or consideration to eliminate the Arnaudville Police Department or decrease the number of officers, I view as an unfortunate result of political posturing on the backs of our citizens' safety and protection.  As I have said before, playing politics with your safety and protection will not end well.  Ask New Iberia.
Vote for Arnaudville's future.  Vote for your protection.
Categories: The Working Chief
/